A community-based reading programme by BLESS to improve literacy outcomes and engagement levels of children from lower-income families.
Shining Star Reads is held at the void decks of rental blocks to bring learning opportunities closer to homes. Children between ages 4 to 9, would congregate together at their void deck and volunteers from the community would read to them. With a structured curriculum to teach English, the children have shown remarkable improvements in their reading scores.
Interested in starting your a Shining Star Reads group in your neighbourhood? Click here!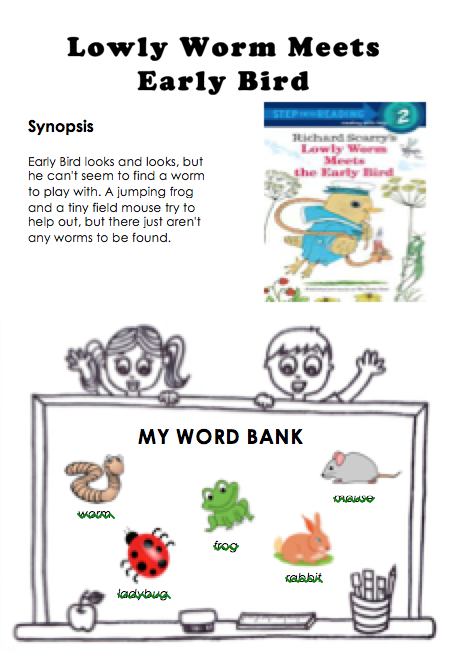 Readings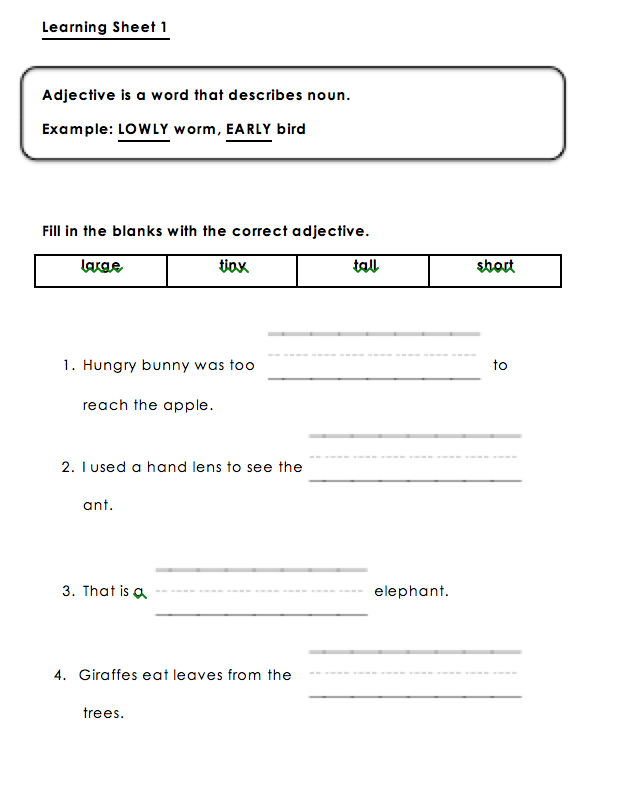 Learning Sheet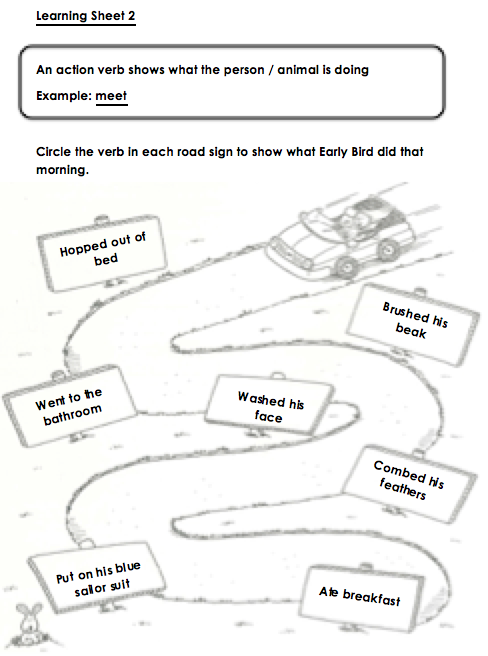 Learning Sheet
Our Motivations
Background: why we started Shining Star Reads and continue to bring it to more communities
A local study conducted by Vaish and Tan (2008) reveals a relationship between social status and English literacy practices at homes. With limited economic resources, families prioritise meeting basic needs over educational resources. Hence, children from lower-income families have limited access to books. Additionally, they tend not to read books nor watch television programmes in English. They also have parents who are uneducated and do not know English. In school, they often use Mother Tongue language to communicate with their peers.
The combination of low income with a non-English speaking environment has negative implications for children from lower-income families. Due to their lack of exposure to English Language, coupled with the fact that English is the primary medium of instruction in Singapore's education system, these children are handicapped in their learning, given their weak grasp of the main language of instruction.
There is an increasing interest in the provision of free reading interventions for these children. However, most of the literacy programmes in Singapore are centre-centric– the reading programme is held at the social service agency and aims to promote a love for reading. We spoke to some parents from lower-income households, who identified transport cost as the major barrier behind sending children to attend the programmes in the agency. Moreover, the curriculum of these reading programmes also required students to be able to read independently; quite a number of children from lower-income families do not have appropriate level of understanding for such literacy programmes.
The BLESS model
BLESS takes a community-centric approach, that puts children as the centre of Shining Star Reads' reading activities and gets community to take ownership of the programme. Through coordinating and building individual assets in a community, this novel service delivery model will bring learning opportunities closer to the homes of the less privileged, increasing accessibility of services to children and eventually, improving their literacy outcomes. This is further enhanced by the programme's core focus on helping the children to learn how to read to help them get up to speed with their peers in school, as can be seen from the structured curriculum (explained later).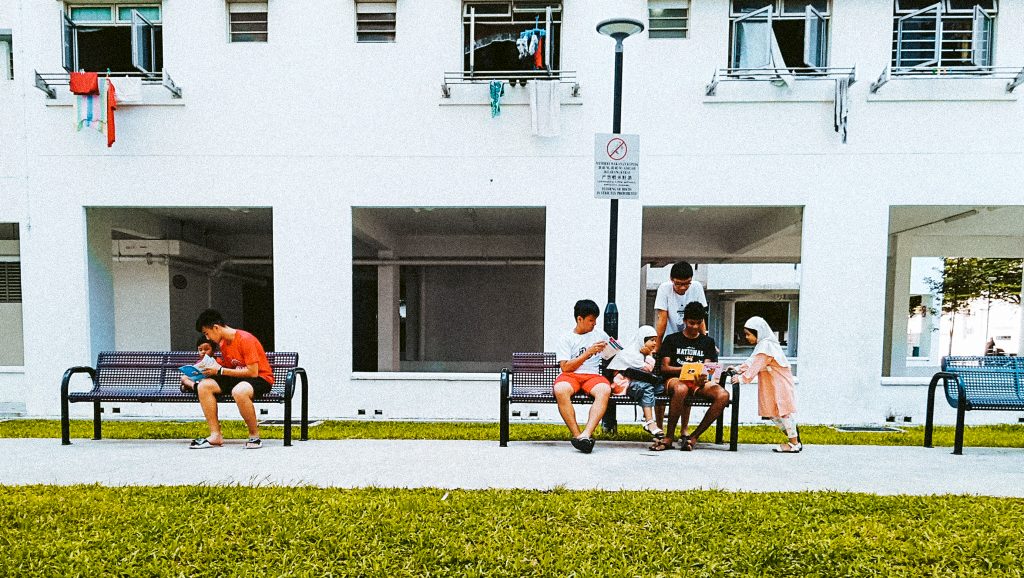 Programme Goals & Objectives
Enrich lives of the children by increasing learning opportunities. By conducting reading programmes based on optimal proximity to the children, services are brought closer to them, increasing the learning opportunities for children from lower-income families. Through this targeted reading curriculum, we also hope that children will gain literacy skills.
Empower resident volunteers through their participation in community. With community as the target of intervention, social capital is built through creating and restoring community connections. Individual assets are build and develop. These individuals would then be able to deliver simple social services in their community, which in turn increases the accessibility of services.
The Reading Programme
Curriculum Development
Educators (allied educators, early childhood educators and primary school educators) have volunteered their skills and time to design and curate the contents of the curriculum. There are 4 reading levels, with each one targeted at helping the child to gain specific literacy skills depending on need.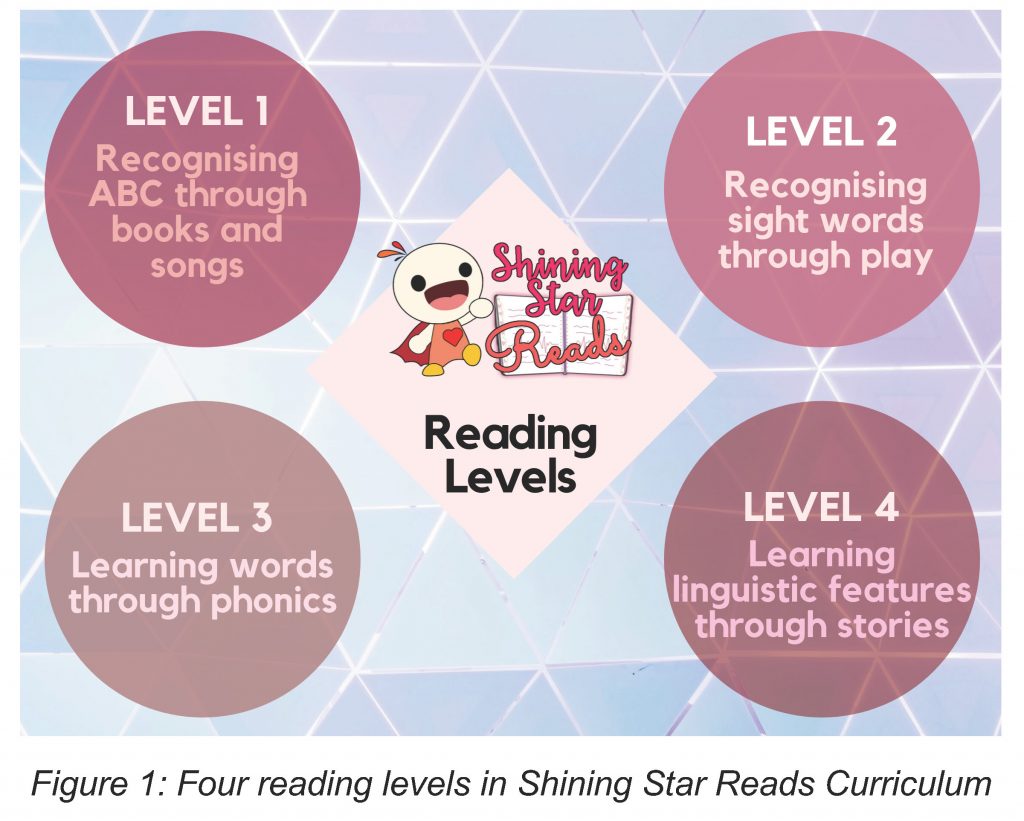 Outreach & Locations of Community Groups
BLESS partners with social service agencies to identify the rental blocks which are situated further away from amenities in Singapore. BLESS would outreach to the blocks to have a clearer understanding of the needs of these less privileged families. To increase accessibility of services, the locations of Shining Star Reads community groups (CGs) were chosen based on optimal proximity to the children, increasing their ease of travel. Table 1 summarises the proposed locations to implement Shining Star Reads in 2020.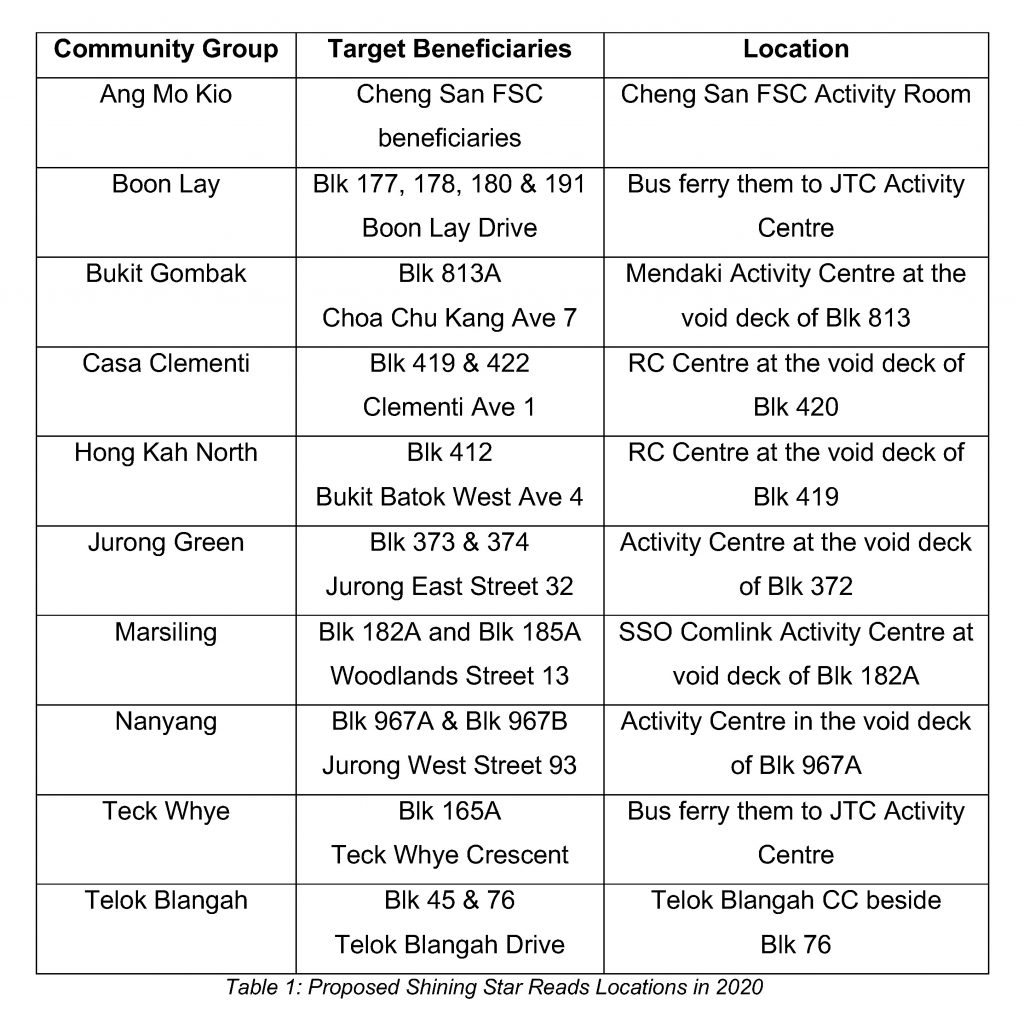 Implementation: 5 distinct components
Reading for Understanding · The session begins with shared reading experiences between volunteers and children. Volunteers introduce a book to the children. A child learns better when he is able to link new fact to his current schema. While other children are reading to learn new knowledge, children from low SES families are learning to read. Hence, guided reading is adopted instead of independent reading. Volunteers use illustrations to elicit children's initial associations. Through scaffolding and questioning, children explain their associations and predict the next page of the story. The child's learning is supported by the adult's talk. Children can therefore engage in the meaning construction process and make better sense of the storyline with this approach.
Reading for fluency · Children read aloud with volunteers. In language learning, regular use of the language is crucial. According to Vaish and Tan (2008), only 1% Chinese and 4% Indian of low SES families used English Language as the main language at home. Hence, it is important that they are giving opportunities to use English language in the session.
Word Learning and Learning of Linguistic Features · Volunteers teach language items, structures and skills explicitly, including concepts of phonics and grammar. Volunteers guide children to complete the curated worksheets.
Mobile Library · Children can borrow some books home to read for pleasure.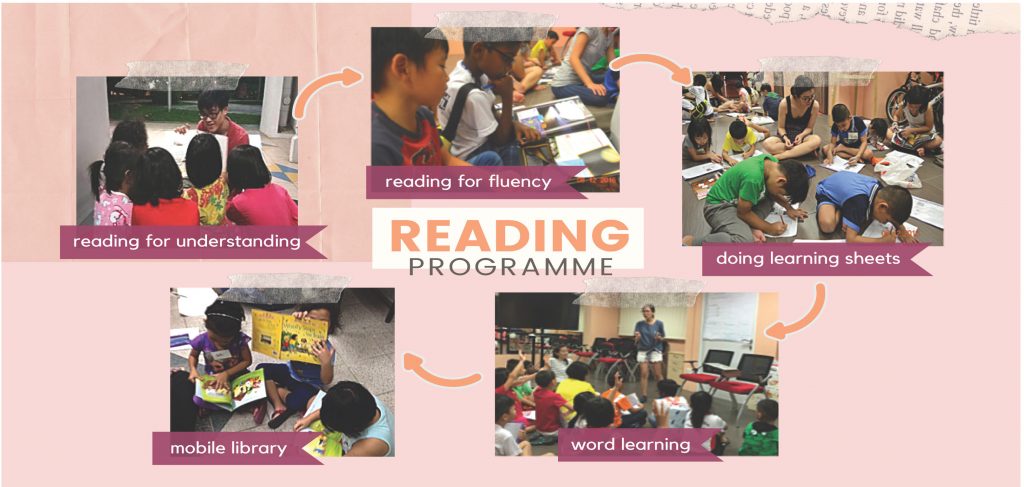 Holistic Learning Opportunities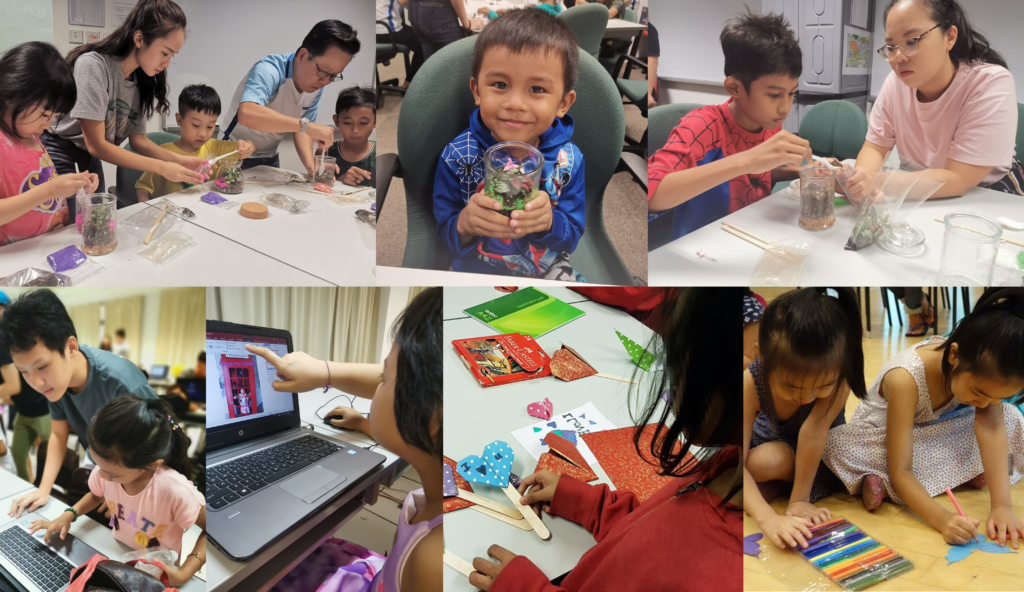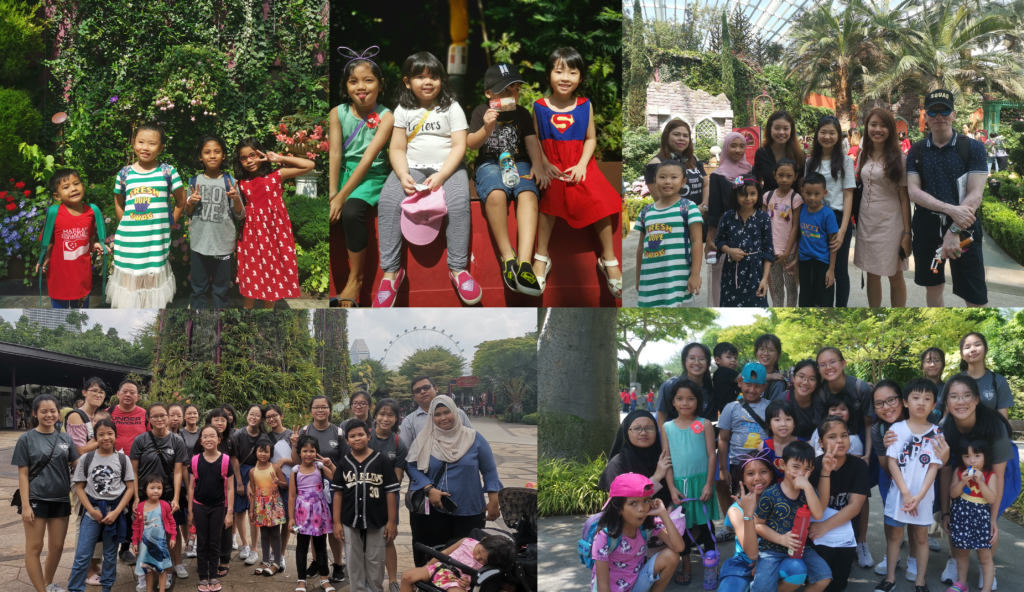 Managed by Volunteers
Given that volunteers are crucial resources in the implementation of the Shining Star Reads programme, it is important to ensure that sufficient resources are allocated to support volunteers. Volunteers are first recruited from pre-tertiary and tertiary schools or residents residing in the vicinity. All volunteers are required to attend a two-hour volunteer training to orientate themselves to the programme. A volunteer skills model is designed to train the volunteers for Shining Star Reading Programme. Volunteers are taught strategies on how to engage children effectively at each of the four segments in the reading session. Volunteers' competency, accountability and excellence are promoted respectively through training, supervision and recognition.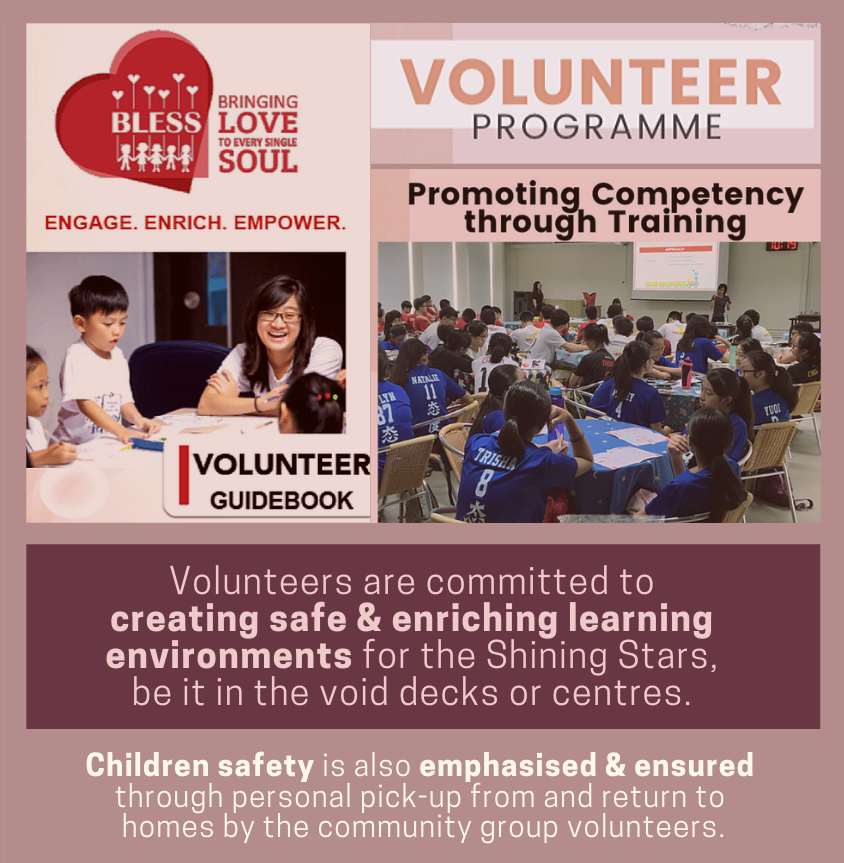 Outcomes on Literacy and Engagement
In 2018, Dr S Vasoo and Ms Francesca Phoebe Wah conducted a research to evaluate Shining Star Reads in eight rental communities. It was a first step towards assessing community-based service delivery approaches. The findings of this present research suggest the positive potential of adopting community-centric service delivery models. These include:
Significant improvement in reading scores of children learning under both void deck and activity room environments were evident, indicating that the reading abilities of children who attended Shining Star Reading programme has improved.
Affective Engagement · Children in Shining Star Reads feel connected to the peers and the volunteers.
Behavioural Engagement · Children in Shining Star Reads demostrated a high level of perceived competence, such as observing improvements and gaining confidence. They were also aware of the exact areas in which they have learnt something new, indicative of high levels of behavioural engagement.
Cognitive Engagement · The children found reading to be useful for school and they enjoy the programme. Enjoying the activity reflects higher levels of cognitive engagement, which translates to positive learning outcomes.
Looking at bringing Shining Star Reading programme to your community?
Find a group of 5 like-minded individuals and we are happy to journey with you.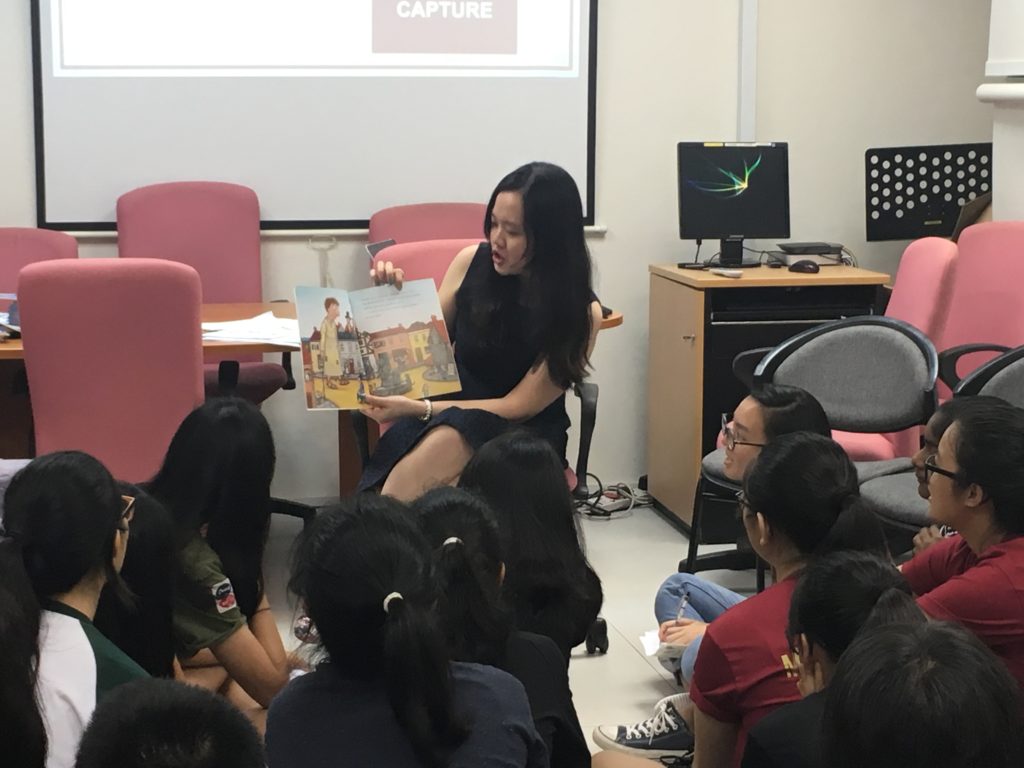 Preparing you to start your own cluster
BLESS offers a 2-hour training programme to equip volunteers with the relevant skill sets to conduct the reading programme. Volunteers are taught strategies on how to engage children effectively at each of the five segments in the session. For example, volunteers are taught how to use the visuals of the storybooks to guide children in their predictions.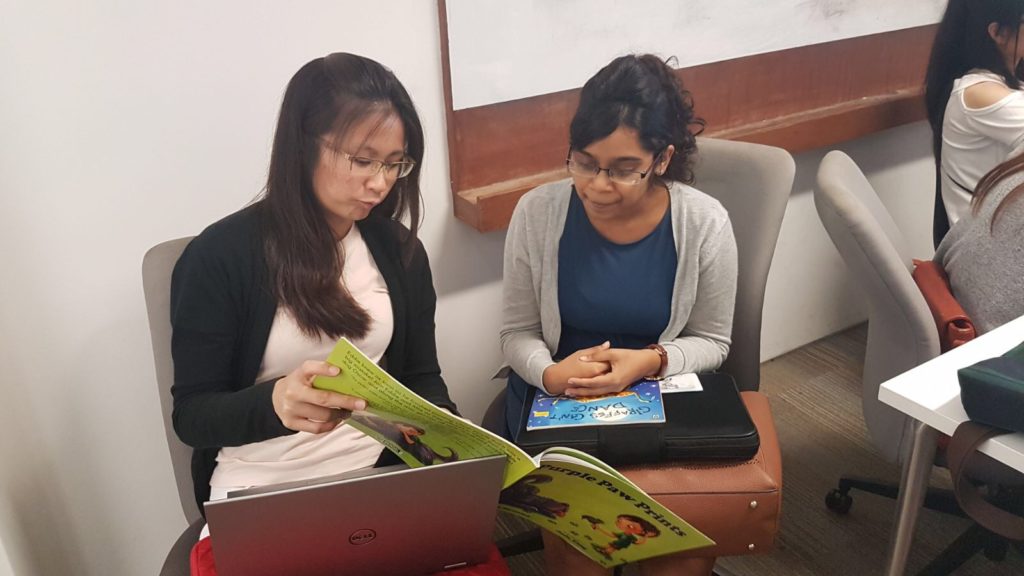 Access to our materials
In addition to the complimentary volunteer training, we would also be sharing our curriculum with your team. Our structured curriculum draws on the salient language features of each storybook to help children learn the English Language. Each storybook will be accompanied by learning sheets and activity sheets.
Complete this form and email it to shiningstarreads [@] sg-bless.org